In addition to advice and representation, the RMTU actively promotes the general welfare of union members and their families and union membership gives you access to:
AIL Insurance

All  members  of  the RMTU are  covered  by  a $1500  Accidental  Death  & Dismemberment Policy. This automatic membership benefit is provided to you at No
Cost and covers you as long as you are a financial member of our Union.
In addition to this, we are also able to offer an extra $10,000 Accidental Death Benefit for just $2 for the first year.
This optional extra is guaranteed renewable every year thereafter for just $5 per year.
To  receive  your  Certificate  of  Coverage  and  name  your beneficiary, members can click on this link:  www.ailnz.co.nz/request
An AIL representative will contact you to make an appointment to deliver your Certificates and discuss other benefits available. You are under No Obligation whatsoever. .
AIL is an A+ Superior rated company (AM Best.) For further info, please call (09) 827 9900
or freephone 0800 894 121.

---
Ernest William File Scholarship
Description
The Ernest William File Scholarship was established in 1978 by members of the Locomotive Engineers Association as a tribute to Ernest William File, the retiring General Secretary of the Association. The Scholarship was adopted and expanded by the Rail and Maritime Transport Union and exteded to all members.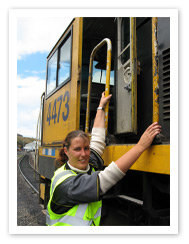 Purpose
The purpose of the scholarship is to assist the sons and daughters of a financial member of the Rail and Maritime Transport Union (RMTU) to commence study in their first year at a New Zealand university.
Eligibilty
An applicant must be the son or daughter of a financial member of the RMTU, and intending to hold the Scholarship in their first year of full time study for an undergraduate degree at a New Zealand university.
The financial member of the RMTU may be, or have been, the guardian of the applicant.
Applications will not be accepted from anyone who already has a qualification from a tertiary institute in New Zealand or overseas.
Number and Value
Two scholarships may be awarded year each
Each scholarship carries an award of $2000
Tenure is for one year
One award is availalbe for the son or daughter of a locomotive running staff member.
The second award is availalbe for a son or daughter of a non-locomotive running staff member.
For both awards, the parent of the applicant must be a financial member of the RMTU. [1]
Conditions
The scholarships can be awarded to an applicant studying in any field at any New Zealand university.
The scholarship may be held concurrently with any other bursary, award or scholarship, provided the rules of the other awards allow this.
There is no age restriction.
There are no interviews for the Scholarship
Each award is for tenure in the year following application.
----------------------
[1] This aspect of eligibility will be checked by the RMTU.
Contact Information:
For questions about this application, please contact Scholarships Manager at
scholarships-cf@universities.ac.nz
Online Application - go to
https://www.universitiesnz.ac.nz/scholarships/ernest-william-file-scholarship
---
Holiday Housing:
All current RMTU members are eligible to join NZR Staff Welfare Trust and after joining the Trust and paying a NZR Staff Welfare Trust membership fee, you have access to a network of motel standard holiday units throughout New Zealand in Paihia, Orewa, Auckland, Whitianga, Ohope, Mount Maunganui, Taupo, Rotorua, Greytown, Napier, Wellington, Picton, Kaikoura, Westport, Nelson, Hanmer, Christchurch, Dunedin and Queenstown.
More information on NZR Staff Welfare Trust can be found here - https://www.nzrwelfare.co.nz/ and https://www.facebook.com/nzrwelfare/

Health Benefits:
The RMTU has negotiated health assurance arrangements for most union members through collective employment agreements and other arrangements. A union health scheme, UNIMED, is available for all RMTU members.

Death Benefits:
A benefit of $1000 is payable by the RMTU on the death of a current member and $500 on the death of a current member's spouse.

Travel And Financial Services:
RMTU members are eligible for membership of the Co-operative Bank, which offers travel, financial and other services.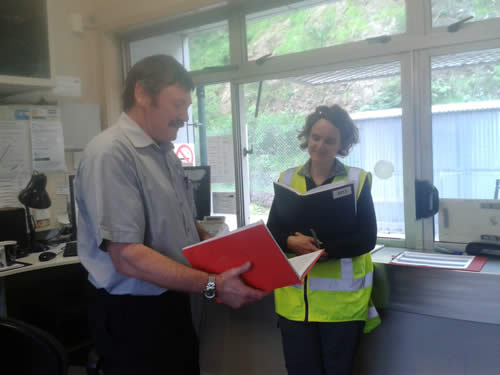 Superannuation:
The RMTU strongly promotes superannuation and has jointly established with industry employers superannuation schemes for union members in ports and rail.

Legal And Consultancy Services:
The RMTU retains lawyers and consultants able to provide advice on issues affecting union members. Test cases are taken where necessary.

Representation To Government:
The RMTU makes representation to Government, both directly and through the NZ Council of Trade Unions, on matters affecting the economic and social well-being of members and their families, and on transport industry issues.

Welfare Services:
The RMTU is involved in employee assistance programmes with many employers. Officials will also help you with personal problems where they can.