Welcome to the Rail and Maritime Transport Union Online
The RMTU is a union for transport workers in which all members have equal rights, whatever their job.
With rapid change, and increasing competition in the transport industry it is important that workers are protected by a strong, well-resourced union, specialising in all aspects of the transport industry; rail, road and ports.
The structure of the RMTU gives you the opportunity to be fully involved in a democratic union as collective decisions are made which may affect your job and conditions of employment.

You have the opportunity to elect your workplace union representative (delegate), as well as branch and national union representatives. You have a voice at all levels of the RMTU.
---
Latest Media Release
RMTU/KIWIRAIL: LANDMARK PAY DEAL STRUCK AT KIWIRAIL
Media Release Rail & Maritime Transport Union and KiwiRail
Monday 27th August 2018
The Rail and Maritime Transport Union and KiwiRail have today signed a landmark pay deal which will see a flat rate of higher pay applied across all 2319 of its members, rather than the usual percentage increase for workers.
This will mean that the lowest paid RMTU workers at KiwiRail will receive the highest percentage increase in their pay-packets, a move supported by their higher-paid colleagues who will receive less.
"This is a significant pay deal for those who need it most," says RMTU General Secretary Wayne Butson. It has been supported by KiwiRail who will pay the two year increase up front, adding 6.9% earnings on to the rates of those at the bottom of the pay scale.
"This deal was negotiated within a day and with immense goodwill on both sides of the table," says KiwiRail Chief Executive Peter Reidy. "I commend the RMTU for initiating this innovative solution which is not only fair but will help those who need it most."
"KiwiRail's purpose is providing stronger connections for a better New Zealand. This deal reflects our desire to play our part and improve the standard of living of all while lifting productivity.
"KiwiRail and the RMTU have worked closely together over the past three years on a High Performance, High Engagement programme which brings management and workers together to develop frontline solutions to business issues.
"It has seen productivity gains and health and safety improvements at the organisation, but more importantly it has signalled a new era of workplace relations.
"We have moved into a partnership model with the RMTU and tackle many of our issues together as they arise," he says. "That this landmark pay deal was negotiated in such a short period of time and with support from both sides shows how far we have come together."
RMTU General Secretary Wayne Butson says HPHE has energised it membership.
"We have worked consistently with HPHE and our members have found the process encouraging and energising. When workers see what needs doing and their suggestions are taken seriously, their confidence is boosted and their job satisfaction increases. Taking this process through to pay talks seemed the next best logical move and we're delighted that KiwiRail management thought so too.
"It is with huge relief that we reported to our members that the system they are now using regularly in their work place (HPHE) was the basis for a fair pay deal which starts to narrow the gap between the low and well paid.
"Personally, I'm over the moon that RMTU members have seen the value of a pay deal which evens the playing field and supports the fairness and collective bargaining principles of unionism. Maybe this small chink in the capitalist armour will see a new age of fairer pay deals, less greed and a more equal society," Mr Butson says.
The pay deal takes effect from 1 July 2018 and is effective for two years.
For more information contact:
Wayne Butson, General Secretary, Rail and Maritime Transport Union: 027 496 2461
Sarah Stuart, Communications and External Relations Manager KiwiRail: 021 684 564
Click Here for more RMTU Media Releases
---
Campaigns -
Please sign the petition and volunteer, details below.

Click here or on the image above to go to the Health Needs Nurses Campaign Website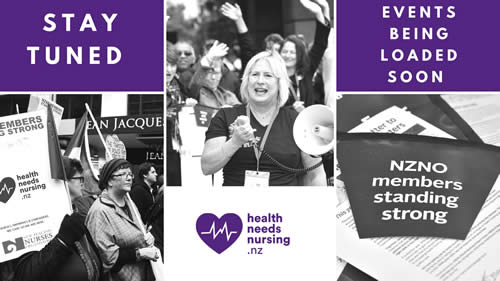 Click here or on the image to go to the Health Nurses Campaign Facebook page
---
Save Our Electric Trains

The Greens are running an online petition -
"We request that the House of Representatives review KiwiRail's decision to replace its electric freight trains with diesel locomotives"
Click here to go to the petition
---
SUPPORT AUCKLAND TRAINS

Click on the image above or here to sign the petition
---
RMTU / KIWIRAIL Health & Safety -
Click here to go to the RMTU / KIWIRAIL H&S page
Campaigns

Save Our Rail : Northland

Kia ora to everyone in the Rail and Maritime Transport Union

Just to let you know, Save Our Rail Northland's new web-site is: http://www.saveourrailnorthland.org.nz
We'll be adding to the site as things develop, so keep checking in to see where we're at.
Thanks.

Alan Preston
Tel (09)4315389

Also

Save the Gisborne Napier Rail Line

Click here to go to Facebook page

Books & DVD's of Interest

BLACKBALL 2008

A commemoration of the 1908 miners' strike on DVD

Review by Dean Parker - click here

To purchase a copy - click here

Samuel Duncan Parnell - A Legacy

The 8 Hour Day, Labour Day and Time Off

For more information including Foreward by Helen Kelly - click here