Please select from Campaigns below: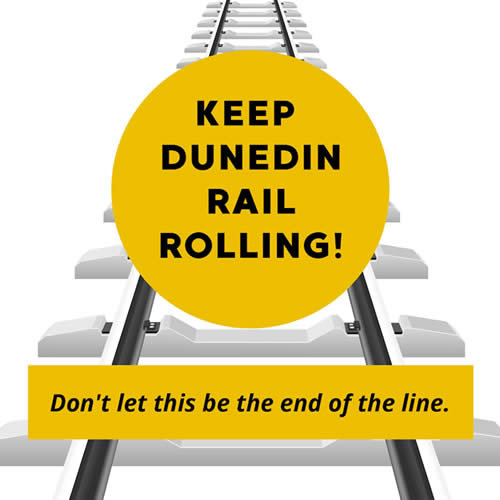 Keep Dunedin Rail Rolling - Petition 
Dunedin Workers Proposal - click here
Keep Dunedin Rail Rolling Facebook-

click here
Keep Dunedin Rail Rolling Blog - click here
TranzAlpine restarts while Dunedin Rail Limited is put out of business
Media Release Keep Dunedin Rail Rolling - IMMEDIATE RELEASE 22nd June 2020
Dunedin Rail workers are demanding to know why their business, including the iconic Taieri Gorge Railway, is being closed down at the same time KiwiRail has restarted one of its key scenic train journeys.

KiwiRail have announced the reopening of the Christchurch–Greymouth TranzAlpine service from 4 July after several months of cancelled services due to Covid19.

Keep Dunedin Rail Rolling spokesperson Dave Kearns says the decision is an glaring reminder of the failure of leadership at Dunedin Railways Limited (DRL).

Mr Kearns says the view of the DRL workforce is that DRL Board Chair Kevin Winders should be stood down so he can concentrate on his job as Port Otago CEO, given the recent loss of business at that port.

"We have seen KiwiRail management looking at new opportunities with TranzAlpine while the Board and senior management of DRL have condemned this Dunedin asset to a slow death. This is absolutely gutting for the workforce and the many local people who want to keep Dunedin Rail rolling."

He says the failure to get a trial commuter service up and running, or secure tourism recovery funding, could be laid directly at the feet of the DRL Board and senior management.

"Everyone has been doing their jobs for them. The workers, the Council, the public, even local MPs have been working to save this asset with fresh new ideas – but the people paid to keep this business going have done nothing except undermine the future of DRL."

DRL is being 'mothballed' on 30 June with the loss of over fifty jobs.

There is no detailed plan for maintenance of DRL track and assets, says Mr Kearns.

The campaign has recently called for KiwiRail to take over the track owned by DRL to ensure it was not left to rot, he says.

"As the current DRL leadership can't or won't do the work, they should go, and we can find new people who are prepared to meet challenges and have a go forward outlook."

ENDS

For more information contact
Rail and Maritime Transport Union Otago Branch Secretary Dave Kearns on 0278893292
OR
Rail and Maritime Transport Union South Island Organizer John Kerr on 027 246 4941

Campaign website dunedinrail.co
Click here to download this media release
City Council backing Dunedin Rail commuter trial - Keep Dunedin Rail Rolling media release Friday 15 May 2020 - click here to download media release
Workers at Dunedin Railways step up fight to protect services and jobs
Friday 8th May 2020
Workers at Dunedin Railways Limited are disappointed and angry that their Board and Senior Management are continuing to push a low quality plan putting the future of the Taieri Gorge Railway and other local services in jeopardy.
DRL management today announced they would proceed with a "mothballing" plan that would effectively close the service with no guarantee of re-opening.
Rail and Maritime Transport Union Otago Branch Secretary Dave Kearns says the plan to mothball Dunedin Railways, including the iconic Taieri Gorge Railway, was unacceptable.
"The mothballing proposal is vague and meaningless, and the consultation process has been totally inadequate for a decision of this magnitude."
A proposal with positive alternatives had been submitted to DRL and presented to Dunedin City Council, and workers had taken their concerns to local MPs.
Mr Kearns says after workers first found their jobs were in jeopardy through the media, their faith in the process had been shattered.
He says there is an agenda at the Board level to run down and close the business, which had been their first preference.
However, workers are determined to fight for the jobs and keep Dunedin Railways rolling, he says, with strong community backing emerging around the Keep Dunedin Rail Rolling campaign.
A Facebook page Keep Dunedin Rail Rolling had gained 1600 likes and a petition to stop the mothballing plan had gained over 1500 signatures in the last several days.
ENDS
Click here to download this Media Release
Dunedin Railways workers propose positive solutions to prevent closure

Thursday 30th April 2020
Workers at Dunedin Railways Limited (DRL) have put forward a proposal to reinvigorate the company, retaining the iconic Taieri Gorge Railway and saving up to 70 jobs.

Rail and Maritime Transport Union Otago Branch Secretary Dave Kearns says the union, representing about fifty workers at Dunedin Railways, has today submitted the proposal (attached) as part of the consultation process with management.

Dunedin Railways is 100% owned by Dunedin City Holdings Limited, the business arm of the Dunedin City Council.

Mr Kearns says the DRL Board of Directors had a 'negative mindset' and had recommended closing the railway to the Dunedin City Council, blaming falling revenues due to the COVID19 pandemic.

Dunedin City Councillors had voted to mothball the railway instead, but Mr Kearns says he is concerned that they have not been given the correct information about how this would work.

'The DRL plan is meaningless as it is so lacking in detail. This raises questions regarding the competence and fitness of DRL's board and senior management.'

Mr Kearns says there are a number of opportunities for rail services that have been ignored.

Options included the reconfiguration of the business away from the cruise ship market to the domestic market.

There was potential for staff and rolling stock to provide commuter services to local destinations such as Mosgiel and Port Chalmers, as well as the establishment of long distance passenger services between Dunedin and other cities on the main south line.

Other possibilities included the sale or transfer of ownership of the Wingatui to Middlemarch line to KiwiRail, with DRL to operate like other heritage rail concerns and pay a fee for track access whilst refocusing their business.

The Union was calling for genuine engagement by DRL management with staff and their union to investigate alternative options for the future of DRL, he says.

Regarding the DCC's request for 'options for DRL's operating and governance structure in the interim', the RMTU is calling for the immediate dismissal of the current board and the appointment of a new board with staff representation.

Mr Kearns says a Facebook page Keep Dunedin Rail Rolling had gained over 1200 supporters this week.

ENDS

For more information contact Rail and Maritime Transport Union Otago Branch Secretary Dave Kearns on 0278893292
OR
Rail and Maritime Transport Union South Island Organizer John Kerr on 027 246 4941
Click here to download this Media Release
Click here to download more Media Releases
Please sign the petition and volunteer, details below.

Click here or on the image above to go to the Health Needs Nurses Campaign Website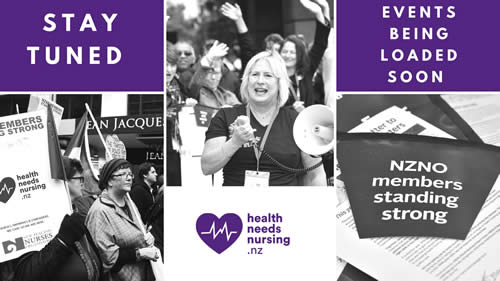 Click here or on the image to go to the Health Nurses Campaign Facebook page
---

RMTU position on Transdev Auckland and Auckland Transport's proposed safety case variation on Driver Door Operation (DDO) and SAFE Projects

.
Click here to download submission
The RMTU is campaigning for the safe operation of the Auckland suburban passenger trains.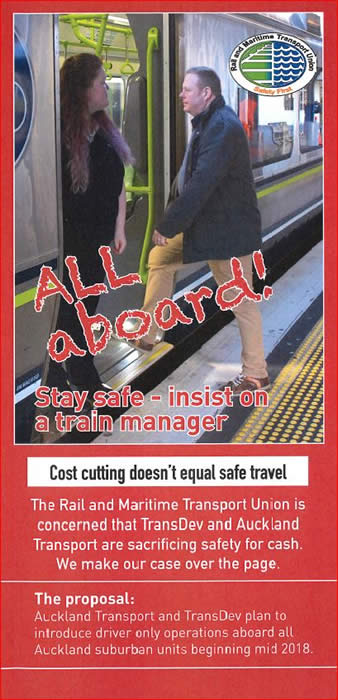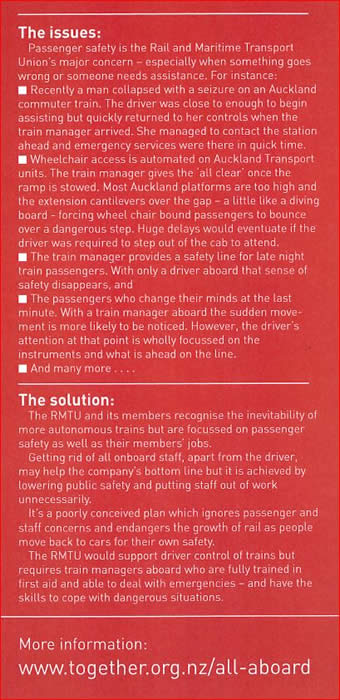 Recent Media Releases -
Aucklanders show their support for rail workers
Media Release Rail & Maritime Transport Union
Friday 8th December, 2017
Auckland rail workers have received a huge outpouring of support from Auckland commuters after they took strike action today over safe staffing levels on the rail network.
"We've been sent many emails from Aucklanders expressing their concerns about Transdev's plans to introduce driver-only operation on some trains, " says Wayne Butson, RMTU advocate for the workers.
Click here for full media release
Auckland rail workers to strike over safety concerns
Media Release Rail & Maritime Transport Union
Wednesday 6th December, 2017

Auckland rail workers will go on strike this Friday after their employer, French owned multi-national Transdev, refused to back down on its proposal to introduce driver-only operation on the city's passenger trains.
The strike will take place from 2am on Friday 8 December until 1:59am on Saturday 9 December.
"Despite going into mediated negotiations, Transdev is refusing to budge," says John Kerr, RMTU advocate for the rail workers. "They're determined to reduce crew numbers and introduce driver-only trains.
Click here for full media release
Public Information Leaflet - click here
Outlined below are -
the background of this campaign,
some resources that can be used and
a link to petition Auckland Transport online and RMTU Media releases
Videos
Link to online petition - http://www.together.org.nz/all-aboard
Link to RMTU media releases at - http://www.rmtunion.org.nz/press-releases/index.php
Videos -
Auckland commuters watch in horror as students brawl and kick train at station
https://www.tvnz.co.nz/one-news/new-zealand/raw-video-auckland-commuters-watch-in-horror-students-brawl-and-kick-train-station?ref=emailfriend
or
http://bit.ly/2wI9RTC
Train Managers supervise passengers with mobilty scooters -
Resources -
Background -
"Bottom line in Driver Only Proposal is Passenger Safety"
(from the The Transport Worker 3, 2017)
There are plans afoot to have driver only operated (DOO) trains on our railway lines by mid 2018 with the whole network involved by June 2019 - including the scrapping of onboard trained staff.
The RMTU is not a Luddite organisation, it knows new technology will change some current practices but under no circumstances will it sacrifice safety for cost-cutting.
It recognises the advent of autonomous cars - and eventually, trucks - are inevitable and rail needs to compete. DOO and even driverless trains are increasingly being investigated or made around the world. Without doubt New Zealand companies will want to follow suit - especially if it gives rail an advantage over road transport.
In New Zealand the pressure is mounting on rail workers with TransDev and Auckland Transport planning to impose DOO on the Auckland suburban passenger routes next year - a step, some suspect, on the way to driverless operation.
TransDev suggest 'transport officers' will roam DOO trains and/or platforms but they give no indication how well trained these people will be or what level of salary the job will attract.
However, the real question for Auckland's commuters – and RMTU members – is the effect this will have on their lives, work, safety and well-being.
A No-Brainer
It's not all about cost savings.
While the rest of the country looks on in bemusement as the battle lines are drawn, a TransDev win in Auckland means Wellington won't be far behind.
It's a no brainer to see that a single operator on a passenger train is the cheaper option - but safety and security are also major factors.
"This is without doubt a safety issue," said RMTU general secretary Wayne Butson. "We want to ensure our passengers are safe and driver-only trains is a step in the wrong direction."
RMTU Auckland organiser Stuart Johnstone, says he has yet to see any real programme from Auckland Transport to allay passenger fears. "They say the SaFE (Security and fare evasion) project will solve the problem but the project is not about safety of passengers. Somehow passengers are 'meant' to feel safe because there will be some CCTV cameras about to

catch miscreants after the fact."
He added that when DOO was introduced in Melbourne vandalism rose significantly in the rear carriages.
He adds that TransDev and AT are following the Melbourne model of DOO which he believes highlights some significant features which include authorised officers (instead of transport officers) with real powers to arrest or issue fines and who have passed through rigorous training courses.
"I understand that on some routes officers are routinely assaulted and teams of officers patrol some trains," said Johnstone. 
In the UK DOO has existed since the 1980s. In May 2011 a report - Realising the potential of GB rail - commissioned by the Secretary of State for Transport and chaired by Sir Roy McNulty favoured DOO.
It gave train operating companies in the UK the green light to pursue a major expansion in the technology and methodology.
And while McNulty described DOO as "a safe method of operation" its comment on the train managers' position was less clear saying that "the default position for all services on the GB rail network should be DOO, with a second member of train crew only being provided where there is a commercial, technical or other imperative".
In other words, wriggle room for company operators to trim costs by cutting labour says South Island RMTU organiser John Kerr, who recently visited and spoke with the UK's National Union of Rail, Maritime and Transport Workers (RMT) leadership.
"A determined and prolonged industrial, public and political campaign in the UK's Southern Rail in particular moderated the approach of employers in other regions – even in those where they are trying to bring in DOO," he said, adding that the lesson for New Zealand is that a determined push in one region will make the bosses think differently about being aggressive in others.
"So, we have to stage a maximum effort, I believe, in Auckland, not only for what is happening there but in order to lay the ground for the fight that's coming in Wellington," he said. "On the whole I believe the public in the UK sided with the train managers and supported their industrial action."
The UK's RMT national policy officer, Daniel Crimes, told RMTU officials Howard Phillips and Kerr that the UK Rail Safety Standards Board (RSSB) (largely funded by private train operating companies) produced a report in 2015 which set out the potential savings from a move to DOO.
"Even in this heavily biased report," said Crimes, "the RSSB was forced to observe that DOO increased the risk to passenger safety and that whilst DOO didn't make an accident more likely, the consequences of an accident on a DOO service were likely to be more severe."
But rail safety goes beyond the train/platform boarder and train managers have frequently been instrumental in defusing volatile situations aboard moving trains - some of them suffering a beating for their good intentions.
Focus on Safety
Crimes encouraged Phillips and Kerr - and the RMTU - to focus on the safety aspects around DOO when campaigning saying that in their experience the companies - and the government - "are far less keen to talk about the negative impacts DOO has on safety and the accessibility of passenger services.
"When we've got them on to these subjects, they struggle to justify the move to DOO. Instead, they find themselves discussing the value of safety-critical trained members of staff on passenger services".
He added that supportive politicians at local and national level are crucial in holding the companies to account on these issues, in tandem with trade union actions.
He went on to describe issues with converting trains and stations to accommodate DOO and the equivocal report from the UK's Officer for Rail and Road (ORR) - the Government regulator of rail safety.
"During our dispute with ScotRail over their planned expansion of DOO services, ORR stated that '...with suitable equipment, procedures and competent staff in place, train operators are able to operate DOO safely.
"ORR does not consider DOO to be an unacceptable form of train despatch'," he said.
"This was not a straightforward endorsement, although the Scottish Government was quick to use it as evidence of the acceptability of DOO. Even so, the RMT and ASLEF (Associated Society of Locomotive Steam Enginemen and Firemen) were successful in defeating ScotRail's plans to expand DOO. The guarantee of a second, safety-critical, trained member of staff on ScotRail services remains in place. Crucially, this agreement also applies to new rolling stock due for

introduction on the ScotRail network by 2021."
Get in Early
He stressed that getting in early in the decision making process is critical. It's a "must" to be part of early discussions and to be at the table to influence train and station design. "In-cab CCTV displays for drivers on DOO trains are no guarantee of safe dispatch," he said. Sometimes there are simply "too many screens for a driver to safely assess risks at the platform-train interface".
Other significant areas under DOO for safety consideration are:
* Platform staffing and self-administered barriers.
* Handicapped passengers, especially those who may need assistance or special access methods such as ramps or hoists.
* On board safety at low peak times. With only a driver aboard passengers feel significantly less secure with no-one roaming the train.
* Late changes of mind. It's not unknown for passengers to change their minds at the last minute. This is not a significant problem if part of their body stops the doors closing but a number of cases recently show that bag straps caught in doors don't trip the alarms with catastrophic consequences.
A particular concern overseas are curved platforms of which Auckland has several where platform cameras will be critical for safe operation.
In 2015 Rail Magazine commissioned an article to look at the pros and cons of DOO.
In it they conclude that the argument isn't black and white and while there can be significant cost saving there are also significant concerns from passengers and staff.
Security Risks Remain
It says in the 20 years since the "widespread introduction of DOO, the expectations of passengers for operators to do more to improve their travelling experience and personal safety have changed" and that even on 100% DOO operated lines in London "there remain (even in the eyes of the most ardent DOO supporters) security risks for the train's passengers without another member of staff present".
ASLEF's view, it reports, is that the driver's domain should be strictly the cab, and nowhere else on the train. ASLEF president Tosh McDonald told them: "The view is that there's an awful lot going on in the cab these days, and it's a safety consideration that there's a second person on the train."
Experienced drivers bear out this safety concern. Without seeking either a positive or a negative view, Rail Magazine asked drivers to anonymously express their feelings about DOO.
One speculated on what might happen if a driver was killed or incapacitated on a busy main line service. While the train would come to a halt following the automatic intervention of the driver's safety device, it might sit stationary, packed full angry passengers receiving no information as to why the train had stopped. It won't take long before someone pulls an emergency door release and people spill out onto the track and the subsequent dangers waiting within the operating area.
McDonald recalls a recent incident involving a freight train driver: "He went into one signal section between two towns, but never came out the other end."
He was found slumped over the controls in his cab. It took 40 minutes for paramedics to arrive.
No DOO Major Accidents
Rail Magazine speculates that some people working in the rail industry believe DOO has become widespread simply because it is pure chance that there have been no major accidents in which DOO has been cited as a factor.
Finally they conclude with a moot question: With passenger numbers continuing to rise . . . might extending DOO further create more problems than it solves?
However, the platform edge still remains a place where around 1,500 incidents take place every year in the UK and, sadly, where six people died in the last year. None were related to people getting on or off trains.
In New Zealand similar statistics apply and thankfully, says Butson, there have been no fatalities.
"When our news media and our friends and relations start admiring the technology behind DOO," says Butson.
"It's our duty to counter their arguments by pointing to the positive aspects of an in-train manager as a second employee on the train. Someone whose bottom line is passenger safety and satisfaction rather than the bottom line of a balance sheet."
Consider these train/platform interface incidents in NZ and how their outcomes may have changed with DOO.#
Newmarket West station
1 July 2009 A vision-impaired elderly male passenger who was had just alighted from the train was walking along the platform as the train left. He veered into the side of the moving train, spun around and fell through the gap between the train and the platform edge onto the track below. He was fatally injured. No conclusive reason for the passenger veering into the side of the train could be established. Newmarket West station was a temporary construction pending a new station. Part of the platform was constructed on a curved section of track which meant the gap between the train and the platform edge was wide enough for the passenger to fall through. Wingate station
28 March 2013 A Tranz Metro six-car unit was disembarking passengers at Wingate station and being driven by a trainee driver. The train manager and her assistant were on the platform. When the passengers were clear the assistant was about to re-board the fourth car and the train manager was preparing to close the passenger doors. The train moved forward and both stepped back and were left standing on the platform as the train departed. The trainee thought he had heard the buzzer, so he applied power. He did not notice that the separate "all-doors-closed" light was not illuminated on his control panel. The journey to the next station was made with all 12 passenger doors along one side of the train open but with no passenger staff on board.
Waikanae Station
10 June 2013 The Capital Connection, en route from Palmerston North to Wellington, had stopped at Waikanae Station to exchange passengers. The train was fitted with a mobility hoist in the rear-most luggage van. The train manager was monitoring the passenger exchange from near the front of the train. When he thought that the passenger exchange was complete, he re-entered the leading passenger car and closed all the passenger car doors and authorised the train driver to depart. Meanwhile, at the rear of the train the train attendant was operating the mobility hoist to alight a passenger in a wheelchair and his support person. The attendant deployed the hoist with the two passengers onto the station platform, at which time the train began to move. The attendant pressed the train emergency stop button. The train travelled about 1.7 metres. No-one was injured and no damage resulted. Featherston
3 April 1999 The southbound Masterton to Wellington passenger service departed from Featherston while a scout party and an adult passenger were still loading their gear into the van. Three scouts were left on the platform while two of the party travelled to Upper Hutt in the unlit van. The scouts were at risk as they either alighted from, or attempted to board, the moving train during departure. The train manager was unaware of the scouts ' presence in the van.
Swanson
20 October 1998 At approximately 1258 hours, the sliding doors on an Auckland to Waitakere commuter train closed on a child in a pushchair as the mother was endeavouring to lift it from the train. While attempts were being made to free the pushchair the train moved slowly forward before the doors were opened sufficiently to allow the pushchair to be freed.
Boston Road Station
28 May 1996 At about 1620 hours a Papatoetoe passenger with a baby in a pushchair was also trapped in the doors. The train moved a short distance and a passenger rescued the baby from the pushchair before the train stopped. Overlander, collision with a cyclist Levin, 11 August 1993 A child cyclist who, while chasing a departing train along the station platform at Levin, lost control of his bicycle and became wedged between the train and the platform. Platform supervision, specific signage abiding by regulations were recommended. Wingate 20 April 1993 As New Zealand Rail Limited's train from Wellington to Taita was approaching one of two children cycling on the station platform fell in front of the train and sustained serious injuries.
# Data courtesy of the Transport Accident Investigation Commission (TAIC).
Medical incidents and accidents
21/08/17 Service 8126 Britomart to Swanson train manager (TM) reported to control room there was a sick passenger onboard needing medical attention. Passenger experiencing shortness of breath. Arrangements made for Transdev staff to meet service at New Lynn to be with customer on arrival to wait for ambulance. Transdev Incident notification. .
25/07/17 Service 6138 Onehunga. Passenger having a seizure on the platform at Onehunga Station.The TM was the only first aider in the vicinity and stayed with the passenger until the ambulance arrived. Reported through IRIS
25/07/17 9101 Swanson - Britomart Elderly passenger fell down at New Lynn platform and received injuries to face and nose.TM and LE gave first aid to customer and called for an ambulance. Customer then left in care of Transdev staff at New Lynn until ambulance arrived. Transdev incident notification.
24/07/17 Service 8143 Swanson to Britomart Passenger fell on the platform at Sturges Road suffering bruising to the legs and hands. TM administered first aid. Passenger declined further medical assistance. Transdev incident notification.
15/07/17 Service 5518 Manukau to Britomart Child fell down from a seat on the train and was hurt under the chin. TM administered first aid. The child's parent was grateful for the assistance and said he was thankful for the TM being on board the train to be able to assist his son.
15/07/17 Kingsland between Mt Eden station and Kingsland, the TM saw an elderly gentlemen collapse and fall from his seat to the floor. He went to his aid and found that the passenger looked dizzy and disorientated. The TM went to the driver's cab and informed him of the situation, then telephoned for an ambulance. A train services officer was travelling onboard and was alerted to what was happening. He offered to stay with the customer at Kingsland station until the ambulance arrived. The TM gave St Johns the train services officer's telephone number to liaise with him if needed. The TM alerted Transdev's control room of the incident and followed up later.
18/06/17 Service 1034 Female passenger, rushing to tag her HOP card at Papakura Station, slipped on tactile strips on the platform and grazed her knee and wrist. TM performed first aid on passenger. Transdev incident notification.
Disorderly behaviour
14/07/17 8142 Britomart to Swanson TM reported to Transdev control room that a male passenger was behaving indecently towards two young girls onboard. The TM made sure that the girls had a safe route out of Newmarket platform, but the passenger followed them. Transdev control room advised and also AT operations centre. The platform supervisor at Newmarket reported to the control room that the passenger was drunk and was behaving inappropriately. He became intimidating and started to show aggression towards the TM he called the police. Transdev incident notification
18/07/17 4266 Manukau - Britomart TM performing a walk through the carriages between Glen Innes and Meadowbank noticed a passenger that appeared to be confused. A customer sat behind him, informed the TM that he had been drinking onboard. After leaving Meadowbank, the TM approached the driver about it and a decision was made to let the passenger continue to travel and let security at Britomart deal with him. As the TM returned to the carriage, the customer who had previously reported he had been drinking, informed the TM that the passenger had inappropriately touched one of two girls that were travelling with their mother. The passenger was immediately offloaded at the next station (Orakei) by the TM and the driver. The affected passengers' details were taken and the control room and security advised.
22/05/17 5241 Britomart to Manukau On arriving at Glen Innes, the TM saw, what appeared to be the start of a brawl between approximately 20 students from two Auckland schools. The altercation took place on the platform and spilled into the train. Two Armourguard personnel were standing in the shelter, so the TM requested them – twice – to call the police. They ignored her request and watched the fight. The TM then tried to call the driver on the radio, but was unable to as he was talking to train control about the incident. With the aid of some customers, the TM was able to split the two groups up, put one group on board close, the doors and move off. The other group was left at Glen Innes station. In consultation with the driver, the TM offloaded the students at Panmure. The TM reported that some of the passengers on board were terrified and called the police themselves. The story was reported in the Herald News and video footage is available on this site of the incident.
9/9/17 It was a crowded train and the three teenagers may have got on at Sylvia Park. After Glen Innes, the train manager found them three sitting suspiciously in a corner with a huge bag and a huge pillow covering the bag. They were told to remove the pillow and beneath was a fully grown dog. They were told they could not have a dog aboard and would need to get off at the next station, Meadowbank. The train manager called train control and coaching to advise other train managers on the line. Customer Service
26/07/17 5265 Britomart - Manukau TM was advised by a Maori warden that the platform lighting at Glen Innes was not working and he subsequently made PA announcements to customers onboard the service to alert any passengers that were alighting there. He then called through to Transdev control room who were unaware of the station light outage.
18/07/17 4251 Britomart - Manukau Change of route to service. Service was travelling via Newmarket on Southern line instead of its normal eastern line route. Customers informed via PA announcements as to what was happening and appreciated the notification. TM also personally informed some passengers that were unfamiliar with the network in order to avoid confusion.
18/07/17 The TM assisted a sight Impaired customer on and off the service late at night to ensure his safety. These incidents occurred over a period of around two months and do not take into account the many minor passenger behavioural issues reported through to the control room. There are many reports of customers holding doors open to let others on - sometimes causing door faults which the TM has to rectify, nor the many instances where routinely TMs have had to control passengers' unsocial behaviour such as loud music, feet on seats, etc. What they do show is that the TM is the eyes and ears of what happens inside our trains and that they deal with a myriad of things in the interests of passengers. The on board crew work as a team on incidents where the outcomes might have been very different if only a driver had been on board.
Wheel chair ramps an impediment to DOO (vidoes' above)
Wheel chair ramps are automated on the Auckland EMUs but are only available on what is known as the T car, the middle one of a three car set.
Automated ramps are a problem for Auckland Transport (AT) because of the adverse effect they have on dwell times at platforms. Before the door will open on a T car the ramp comes out, the door then opens. The door must be fully closed before the ramp goes back in. After the doors close a Train Manager presses a button twice to give the driver the all clear. It takes three extra seconds. This dwell time
is critical to AT who have investigated the issue several times in a bid to improve on it. The problem for them is that improving the dwell time would weaken there argument that DOO would be quicker.
Wellington's units use a manually operated ramp system which are physically deployed by train crew. The ramp folds into the floor and some staff find them too heavy to lift.
Automated or manual, ramps require staff on the train. It is impossible to conceive of a situation where a wheelchair-bound passenger would be able to deploy his or her own ramp without outside help.

Link to online petition - http://www.together.org.nz/all-aboard
---

---
Save Our Rail : Northland
Kia ora to everyone in the Rail and Maritime Transport Union

Just to let you know, Save Our Rail Northland's new web-site is: http://www.saveourrailnorthland.org.nz
We'll be adding to the site as things develop, so keep checking in to see where we're at.
Thanks.

Alan Preston
Tel (09)4315389
Also
Save the Gisborne Napier Rail Line
Click here to go to Facebook page

---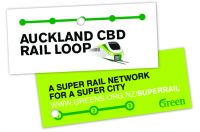 Greens Campaign -
FAST TRACK THE CBD
RAIL LOOP
---

BUSINESS CASE FOR BUILDING ROLLING STOCK IN NEW ZEALAND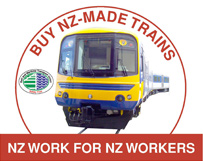 We're all agreed on the need to create and retain jobs for NZ workers. Now here's a very direct way we can.
KiwiRail needs to spend $500 million on new trains for Auckland.
The expertise and equipment needed to undertake this work exists in New Zealand rail workshops in Dunedin and Lower Hutt. New Zealand is competitive internationally in this work.

---
International Solidarity

ITF Piracy petiton
The ITF have begun a global petition calling on governments worldwide to take concrete action to end piracy.

Almost every day seafarers are kidnapped and risk injury and death.
Every day seafarers' families suffer worry and uncertainty.
And there is a growing risk of disruption to world trade.
The ITF want to persuade governments to commit the resources needed to end piracy, to this end the ITF aim to deliver at least half a million signatures by World Maritime Day on 23rd of September.
Download ITF Piracy Petition letter
---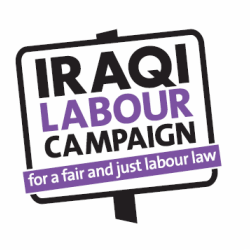 ---
New Zealand Campaigns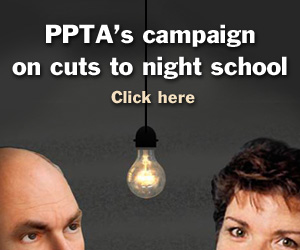 Click here for "Dimming down night classes on Youtube"
---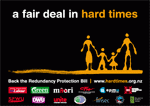 Click here for more on this campaign
---

Click here for more on this campaign
---
Can we stand by and let strategic assets be sold off? No - tell the Government it's -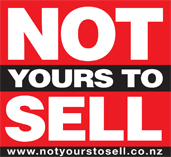 Labour's Campaign to save Auckland assets - click on the "NOT YOURS TO SELL" logo above for the website where you can join the campaign and take action!
---
Kiwi Workers for Kiwi Made - Good Buys is aimed at all union members. As well as being workers we are also consumers. Every week we spend hundreds of dollars buying food, clothes and other goods for our day to day lives. Click here for more details



---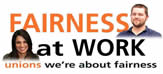 Click here for the Fairness@Work site
---