Please select from Campaigns below:

---
Save Our Rail : Northland
Kia ora to everyone in the Rail and Maritime Transport Union

Just to let you know, Save Our Rail Northland's new web-site is: http://www.saveourrailnorthland.org.nz
We'll be adding to the site as things develop, so keep checking in to see where we're at.
Thanks.

Alan Preston
Tel (09)4315389
Also
Save the Gisborne Napier Rail Line
Click here to go to Facebook page

---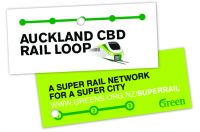 Greens Campaign -
FAST TRACK THE CBD
RAIL LOOP
---

BUSINESS CASE FOR BUILDING ROLLING STOCK IN NEW ZEALAND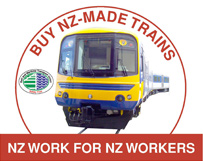 We're all agreed on the need to create and retain jobs for NZ workers. Now here's a very direct way we can.
KiwiRail needs to spend $500 million on new trains for Auckland.
The expertise and equipment needed to undertake this work exists in New Zealand rail workshops in Dunedin and Lower Hutt. New Zealand is competitive internationally in this work.

---
International Solidarity

ITF Piracy petiton
The ITF have begun a global petition calling on governments worldwide to take concrete action to end piracy.

Almost every day seafarers are kidnapped and risk injury and death.
Every day seafarers' families suffer worry and uncertainty.
And there is a growing risk of disruption to world trade.
The ITF want to persuade governments to commit the resources needed to end piracy, to this end the ITF aim to deliver at least half a million signatures by World Maritime Day on 23rd of September.
Download ITF Piracy Petition letter
---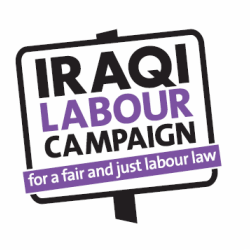 ---
New Zealand Campaigns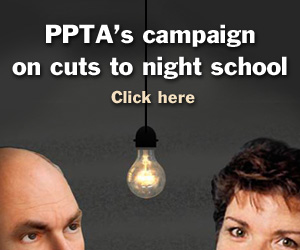 Click here for "Dimming down night classes on Youtube"
---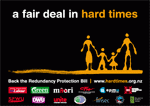 Click here for more on this campaign
---

Click here for more on this campaign
---
Can we stand by and let strategic assets be sold off? No - tell the Government it's -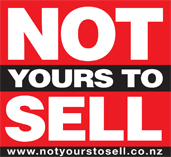 Labour's Campaign to save Auckland assets - click on the "NOT YOURS TO SELL" logo above for the website where you can join the campaign and take action!
---
Kiwi Workers for Kiwi Made - Good Buys is aimed at all union members. As well as being workers we are also consumers. Every week we spend hundreds of dollars buying food, clothes and other goods for our day to day lives. Click here for more details



---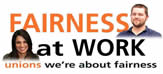 Click here for the Fairness@Work site
---