Welcome to the Rail and Maritime Transport Union Online
The RMTU is a union for transport workers in which all members have equal rights, whatever their job.
With rapid change, and increasing competition in the transport industry it is important that workers are protected by a strong, well-resourced union, specialising in all aspects of the transport industry; rail, road and ports.
The structure of the RMTU gives you the opportunity to be fully involved in a democratic union as collective decisions are made which may affect your job and conditions of employment.

You have the opportunity to elect your workplace union representative (delegate), as well as branch and national union representatives. You have a voice at all levels of the RMTU.
---
Union Office Closure - Christmas 2014 - New Year 2015
The Union's National and regional offices will close at 1700hrs on 19 December 2014. The National Wellington Office reopens on 12 January 2015 @ 0830hrs.
The Emergency "on call" roster for Union Industrial matters during the closedown period is;
Wayne Butson 20 – 25 December 2014 inclusive on 0274962461

Todd Valster 26 to 30 December 2014 inclusive 0274454691

Phil Spanswick 31 December to 5 January 2015 inclusive 027 2188126

John Kerr 6 - 9 January 2015 inclusive 0272464941

Stu Johnstone 9 January to 12 January 2015 inclusive 0272464961
---
Latest Media Release
Lyttelton Port Should negotiate not litigate
Media Release Rail & Maritime Transport Union
Thursday December 18th, 2014
Lyttelton Port of Christchurch (LPC) should negotiate and not litigate, says the Rail and Maritime Transport Union (RMTU) after the port failed to injunct workers who walked off the job on grounds of health and safety on Friday night.
"Workers at LPC walked off the job on Friday night after management failed to properly staff safety critical maintenance jobs during an overtime ban being run by our union," said RMTU General Secretary Wayne Butson.
Click Here for Full Media Release
Click Here for More RMTU Press Releases
---
ITF 43rd Congress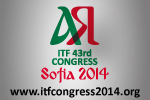 Click Here or on the image above to go to the Itf Congress 2014 website
---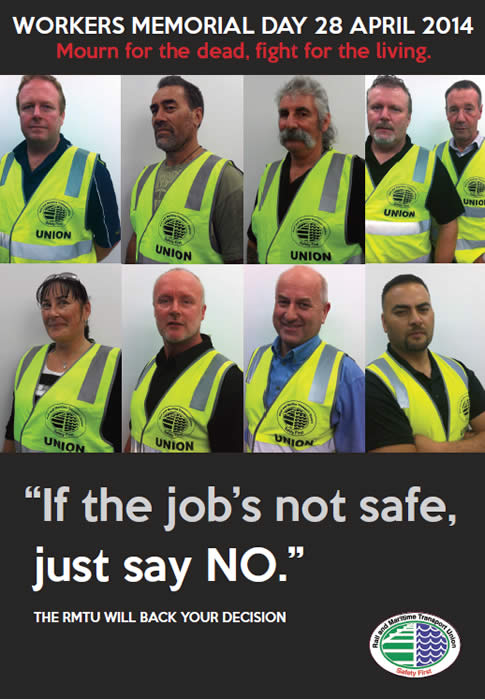 "Your Life for the Job"
A song written and performed by Ben Thompson
at the 2013 WMD Event at Hutt Workshops -
Click here to hear "Your Life for the Job" mp3
Click here to watch "Your Life for the Job"
Campaigns

Save Our Rail : Northland

Kia ora to everyone in the Rail and Maritime Transport Union

Just to let you know, Save Our Rail Northland's new web-site is: http://www.saveourrailnorthland.org.nz
We'll be adding to the site as things develop, so keep checking in to see where we're at.
Thanks.

Alan Preston
Tel (09)4315389

Also

Save the Gisborne Napier Rail Line

Click here to go to Facebook page

---

---

---

Books & DVD's of Interest

BLACKBALL 2008

A commemoration of the 1908 miners' strike on DVD

Review by Dean Parker - click here

To purchase a copy - click here

---

Samuel Duncan Parnell - A Legacy

The 8 Hour Day, Labour Day and Time Off

For more information including Foreward by Helen Kelly - click here

Campaigns

Click here for more on this campaign

---

---

Greens Campaign -

FAST TRACK THE CBD

RAIL LOOP

---

International Solidarity

ITF Piracy petiton

The ITF have begun a global petition calling on governments worldwide to take concrete action to end piracy.

Almost every day seafarers are kidnapped and risk injury and death.
Every day seafarers' families suffer worry and uncertainty.
And there is a growing risk of disruption to world trade.

The ITF want to persuade governments to commit the resources needed to end piracy, to this end the ITF aim to deliver at least half a million signatures by World Maritime Day on 23rd of September.

Download ITF Piracy Petition letter

---